Carnaby Street Dental and Centre Point Dental staffing notifications
13th February 2017
Hi all,
The new year has seen some staffing changes at the practices, with the promotions of several of our long standing, loyal, competent staff.
At the Carnaby Street Branch, Rosemarie O'Keefe (Rose) has been promoted to Assistant Manager, formalising a role that she has been carrying out in all but name. Rose is at the practice 5 days a week and will be happy to assist with the co-ordination of your treatment, be it a simple dental procedure or more advanced cosmetic or holistic mercury removal procedures.
Especially good with nervous patients, Rose can be the bridge for all your enquiries for treatment with any of our general or specialist dentists, or indeed for the Practice Manager Lizzie Newberry.
At our Centre Point branch, Swapnil Gurung has been promoted to the Practice manager position to fill the role vacated by Aida Abadian, who have moved north to pursue a career as a dental hygienist. Swapnil is a veteran of the practice for the past few years and continues our preference of promotion from within to allow for a continued smooth running of our practice. Her cheerful and pleasant manner will continue to provide an ease to your experience at our centrally located busy practice.
Alongside this Shova Pun has also been promoted into the Assistant manager role where she will provide assistance too and cover for Swapnil during any absence. Shova is based across both practices and will already be familiar to many of you, with her calm and pleasant demeanour.
Take care, see you soon!
The team Carnaby Group of Dental Practices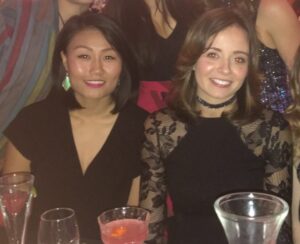 Back to Blog