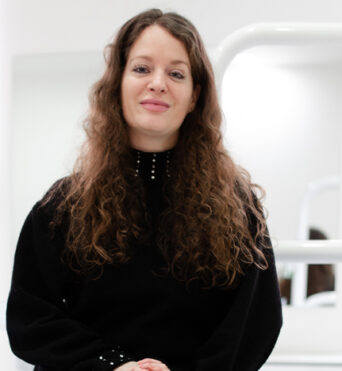 Miss Emese Markus
Site Practice Manager/ Head Nurse
National Diploma in Dental
Nursing NEBDN 2015
GDC: 261102
Emese is a qualified Dental Nurse having carried out her National Diploma in Dental Nursing NEBDN qualification.
Emese has worked in the dental industry almost a decade. She is a valued member of our team since 2016, became our head nurse in 2017 and progressed towards her current role as a practice manager. Currently enrolled on the BDA Radiography course for dental care professionals.
Emese is very enthusiastic about her job and is able to help you with any queries or worries that you may have regarding your treatment. Her aim is putting all our patients at ease throughout their visit and make the experience as enjoyable as possible.
Outside of work Emese enjoys exercising, travelling, reading and music.
Back to Our Team